Anyone may register at the Baji999 online gaming platform. The main thing is that he must be of legal age. Any profiles found to be underage will be irrevocably blocked. The same fate awaits those who try to create more than one Personal Area. In some cases all products will be blocked.
To create a profile, use the standard electronic form. Users should find the "Sign Up" button in the app or on the original resource page and fill out the electronic form. 
Baji999 requires you to:
Write a username;

Think of a strong password;

Choose your preferred currency (BDT, INR or PKR)

If there is a Refer Code, be sure to use it;

Then, going to another stage of registration, you need to fill data such as full name, e-mail and phone number;

You need to confirm your age and you can complete your registration.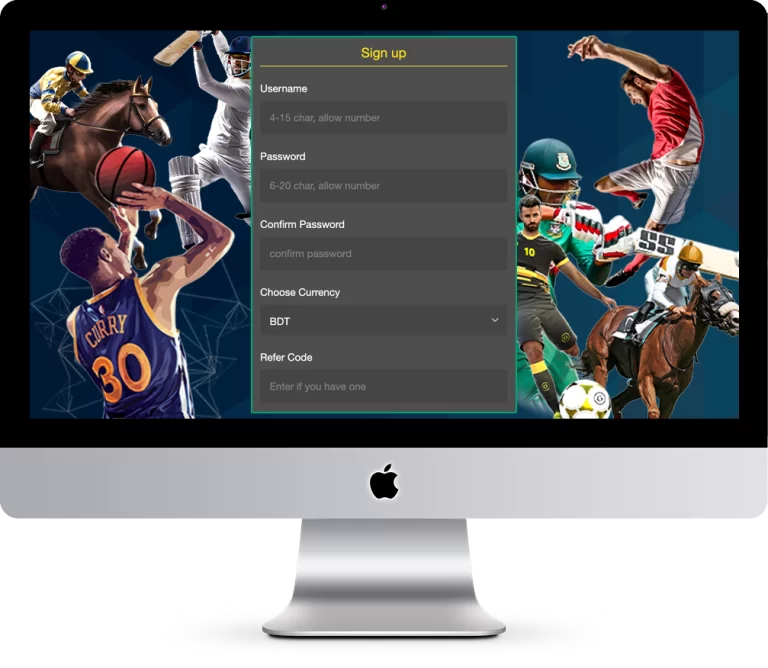 Logging in to your gaming platform account allows you to keep track of all the games and content you have access to. It also makes it easy to view your rewards, purchase additional content, and make changes to your profile information. 
To log into your personal account, simply click on the 'Login' link located at the top right corner of any page on the website. You will then be prompted to enter your username and password. After entering this information, click 'Login' to gain access to all the features available within your gaming account. 
If you are having difficulty logging in or need assistance with any aspect of the site, please contact our customer service team for further assistance. We are here to ensure you have the best possible gaming experience!
Account verification is an important part of the gaming platform. It helps to ensure the safety of players, as well as guarantee the legitimacy of all transactions. By verifying user accounts, Baji999 ensures that any person who plays on its platform is of legal age and can act in accordance with the agreed terms and conditions.
Account verification involves providing personal identification documents such as passport, driving license, etc.
The verification process is also designed to protect users from fraud or theft when transferring funds. By verifying the account, Baji999 can confirm that the user really is who they say they are, and that their card details and banking information has not been stolen or compromised in any way. This ensures that all money transfers are safe and secure from intruders.
In addition, the verification process also helps to keep players accountable by preventing them from creating multiple accounts with different names or using false names to participate in games on the platform. Baji999 is always committed to protecting its users and takes all measures necessary to ensure their safety and security while playing on its platform.